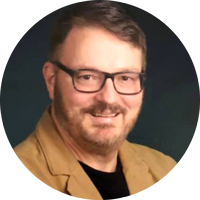 Dr. Mark E. Hardgrove is a published author of two books in print, and many Kindle edition books, as well as chapters in books, articles in popular press magazines and in peer reviewed scholarly journals. He has been a guest speaker in six countries and multiple states in the U.S.
He is known for writing and delivering powerful expository sermons and has a passion to see ministers learn to develop theologically sound sermons that speak to the heart of people who need to hear from the Word of God. …Read More
What is Life Coaching?
Too often our goals are ambiguous and undefined, yet somewhere in our heart and mind we know that there is more that we can and should be doing with our life.
Life Coaching is not counseling or mentoring. It is, instead, a relationship by which one trained professional provides a sounding board and accountability for another person to clearly define life goals and to develop their own plan for achieving those goals.
A life coach does not define your goals or dreams. They are uniquely trained to help people identify and define their own goals, and provides accountability, encouragement, and guidance for progress and success.
Why Dr. Hardgrove as my Coach?
With his rich background, experience and education, Dr. Hardgrove is highly qualified in ways that other "coaches" are not equipped to handle. Unlike other coaches who may have received some training somewhere by someone, and who immediately begin to use the title "coach" (there seem to be more coaches than people these days), Dr. Hardgrove has extensive certified training from Dream Releaser Coaching (which is recognized by ICF).
In addition, Dr. Hardgrove has two doctorate degrees from regionally accredited institutions (PhD in Organizational Leadership with a concentration in Human Resource Development, from Regent University & a DMin from the Pentecostal Theological Seminary). He also has a Master of Divinity from the Pentecostal Theological Seminary and a bachelor in behavioral science from the University of Maine at Presque Isle.
In fitness and health, Dr. Hardgrove has much to offer. He successfully completed a number of pre-med courses (anatomy and physiology, biology, microbiology, chemistry, nutrition, etc.) and as an operating room technician he stood beside and assisted surgeons in multiple surgical procedures.
In high school he was an avid wrestler, weight-lifter and body builder, continuing with his fitness endeavors into college, where he was recruited to play football. Ultimately, he left college to join the Air Force, where he completed his education. Dr. Hardgrove continues to train for fitness in his late 50s and has experienced a fitness transformation through a unique dietary and fitness regime.
Finally, Dr. Hardgrove has served in higher education as an instructor in Kansas and Georgia, and was a ranked professor, department chair, associate dean, CAO and vice-president for academic affairs at a private Christian university in Atlanta, Georgia. With two terminal degrees he was able to teach religious studies, business classes, and leadership courses.
Given Dr. Hardgrove's rich background, experience and education, he is highly qualified in ways that other "coaches" are not equipped to handle. While he can help clients achieve their dreams in a wide array of fields, his specialties are: Christian spiritual growth and ministry, writing, fitness, education, adult education, personal vocational goals, and organizational development.
---
For more information on life coaching, please email Dr. Hargrove at [email name="cfe-drhardgrove"] or call 770-853-6979
Payment options will be agreed upon when you choose to to pursue coaching.