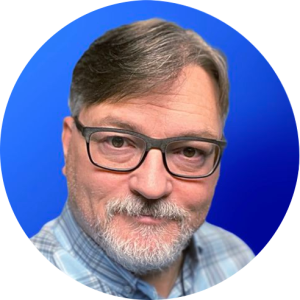 Dr. Mark E. Hardgrove is a published author of two books in print, and many Kindle edition books, as well as chapters in books, articles in popular press magazines and in peer reviewed scholarly journals. He has been a guest speaker in six countries and multiple states in the U.S.
He is known for writing and delivering powerful expository sermons and has a passion to see ministers learn to develop theologically sound sermons that speak to the heart of people who need to hear from the Word of God. …Read More
Who is Dr. Mark E. Hardgrove?
As a senior pastor and evangelist, Dr. Mark E. Hardgrove has been writing anointed exegetical sermons for over twenty-five years. He uses solid biblical research to prepare messages that address real-life issues facing Christians, churches, and communities. Pastor Mark has been married for more than thirty years, has three children, and knows how important the Word of God is for truly joy-filled life in Christ.
In addition to serving his church as pastor, Dr. Hardgrove has worked extensively in higher education serving a ranked professor and as Dean and VP for Academics; he continues to serve as Professor-at-Large. Dr. Hardgrove currently serves the Pentecostal Theological Seminary Thrive Initiative as a trainer of mentors and coaches. He is the Founder and President of Mark E. Hardgrove Life Coaching, LLC, where he coaches clients to achieve and exceed their personal and professional goals. Dr. Hardgrove is also a published author, most recently having a chapter included in an edited work, Passion for Work, published by Oxford University Press (2019).
Dr. Hardgrove is available as a conference/seminar speaker on the topic of "passion for work." He has presented at conferences for two of the leading Christian higher education accrediting agencies (TRACS and ABHE), staff development sessions, and leadership conferences in various venues. His insights on hiring passionate employees and providing the fire for passion in employees will empower HR, managers, and middle managers to recognize and utilize the passion of employees to advance the mission and vision of the organization.
---
If you're interested in having Dr. Hardgrove as a speaker or presenter for your organization, please use the Contact page to contact him.